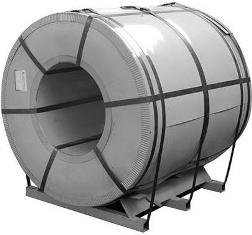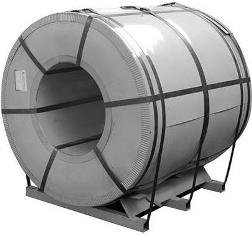 Global exporter of stainless steel coils, galvanized coils, pre-painted coils and color coated coils. We sell carbon steel, stainless steel, aluminium, nickel alloy and special alloy steel coils and custom cut strips in thickness of 0.3mm to 8.
The Global Steel Pipes, Plates, Coils, Strips & Pipe Fittings Company
Steel Coils, Steel Sheets, Steel Strips, Forgings, Round & Flat Bars, Steel Pipes, Pipe Fittings & Flanges in Stainless Steel, Nickel Alloys, Copper Nickel, Titanium Alloys, Aluminium Alloys, Alloy Steels, and Carbon Steel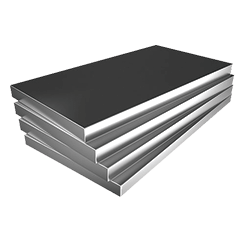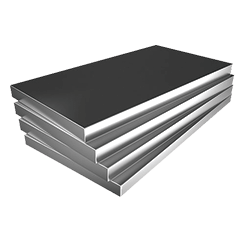 India's biggest exporter and service center for steel sheets & plates. We sell carbon steel, stainless steel, aluminium, nickel alloy and special alloy steel sheets and plates in thickness of 0.3mm to 150mm.
High, Medium and Low Pressure Pipe Flanges Manufacturers
Metline is a leading manufacturer of ANSI / ASME Flanges, BS Flanges, DIN Flanges, EN 1092-1 Flange and JIS Flanges in India. Forged Flanges (PL, WN, SO, BL, SW, THRD lap joint, spectacle, orifice, ring & long welding neck). 1/2″ NB to 60″ NB, #150 to #2500.
Global Suppliers of Stud Bolts, Nuts, Washers
Metline specializes in export of high quality stud bolts for high temperature, low temperature or high tensile applications in carbon steel, exotic alloys and stainless steel. We have extensive experience in manufacturing and supply of bolting in exotic materials in India, as well as overseas. 

Nickel, Stainless, Duplex Steel Pipes
Metline is India's leading stockholder and supplier of stainless steel pipes, nickel alloy pipes, duplex steel pipes and tubing's in a size range of 6mm OD to 36″ OD in welded, seamless or fabricated. For fabricated pipes, we can offer 100% X-Ray Welding Reports, along with other certifications as may be required by our customers.
Stainless Steel Pipes- SS304/304L, SS316/316L, SS 321, SS 316Ti, SS 347H, SS 309S, SS 310S

Duplex Steel Pipes – S31803, S32750, S32760, 254SMO, 904L/NO8904

Nickel Alloy Pipes – (Alloy 20/31, Nickel 200/201, Monel 400/K500, Inconel 600/625, Incoloy 800/800H/800HT/825/925)
Qualified Buttweld Pipe Fittings Manufacturers- Elbows, Bends, Tee, Reducer
Seamless and Welded Pipe Fittings; Size: 1/2 inch~72 inch; WT: Sch10~XXS. We can also manufacture custom size pipe fittings on customer request. We specialise in providing high quality products at low prices.

3PE, 2PE, Galvanised Steel Pipes Supplies
Leading Suppliers of Alloy Steel and Carbon Steel Pipes with 3PE, 2PE and 3PP Coating, FBE Coating and Lining, Coal Tar Epoxy Coating, Polyurethane Insulating, Cement Mortar Lining, and Galvanizing.
Buy Alloy Steel and Carbon Steel Pipes
We are India's leading exporter and supplier of carbon steel and alloy steel pipes in India. We have regular export orders of carbon steel pipes and alloy steel pipes, along with pipe fittings and  other related accessories such as gaskets, studs and bolts, fasteners, and flexible joints.
SSAW (Spirally Submerged Arc Welded) / DSAW (Double Submerged Welded) Steel Pipes; OD: 219mm~3620mm; WT: 6mm~25.4mm.

ERW (Electric Resistance Welded) Steel Pipes; OD: 21.3mm~660.4mm; WT: 1.5mm~22mm

LSAW (Longitudinal Submerged-arc Welded) Steel Pipes; OD: 355.6mm~1820mm; WT: 6mm~50mm

Seamless Steel Pipes ; OD: 10.3mm~914.4mm; WT: 1.73mm~40mm

Square Hollow Section & Rectangular Hollow Section; OD: 20X20mm~600x600mm; WT: 0.8mm-~50mm
The Metal Industry Blog
In line with our objective to support our customers to make informed purchase decisions, and also help them time their high volume purchases, Metline would be publishing its basic price list here on a regular basis for various products. Our focus would mainly be relating to raw material price trends with future expectations, as well as current prices for stainless steel pipes, prices for carbon steel pipes, prices for alloy steel pipes, prices for steel flanges and pipe fittings. Call Us for Discounted Prices on Metal Pipes & Tubes!
Contact Us Now
Are You Looking to Buy High Quality Seamless/Welded Steel Pipes?
Call Us Now! +919892451458, +912223894219 | Write to Us at sales@metline.in
We specialise in carbon steel, alloy steel, nickel alloys and stainless steel pipes and tubes manufacturing. From instrument tubing, to boiler & heat exchanger tubing, we can manufacture, process and supply products according to ASTM/ASME, EN, DIN, JIS standard and customized requirements.
Contact Us Now